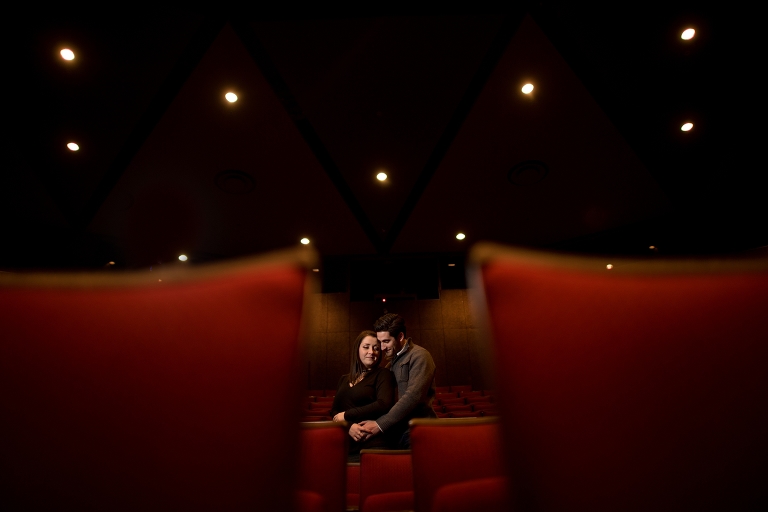 Sami and Nick are both graduates from Santa Clara University, and were very active performers at the Louis B Mayer Theater. Today they are both working theater professionals so what better place to do their engagement photos than at the campus and in the theater?!
I recently took my family and some friends to see Sami perform in Beauty and the Beast in Berkeley! She was fantastic!
What an amazingly fun couple! I can't wait to photograph their wedding next year!