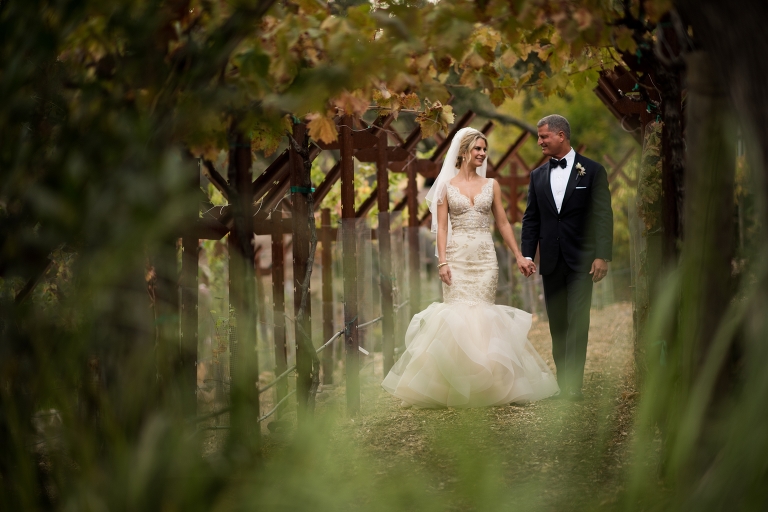 Being a wedding photographer in the San Francisco Bay Area is a dream come true!! I love my job more than ever! Often times my clients become my close friends.
Emily and Darryl are two of the most genuine people you will ever meet. I loved every moment of working with them leading up to and during their wedding day at one of my favorite venues, Auberge du Soleil. In this case most of my conversations before the wedding took place with the groom, Darryl. To say that Darryl is a likable guy would be a big understatement. We hit it off as friends from the start. I met Emily and her beautiful family the night before at their rehearsal dinner.
Emily and Darryl's wedding was intimate,but absolutely beautiful, down to the last detail. Emily's dress is one of the most beautiful I have ever seen, and she looked amazing in it!
One of the big highlights from this wedding was Emily's 101 year old grandfather. He is a wonderful man, and it was a treat seeing him walk his granddaughter down the isle, and dance with her at her reception. I was incredibly impressed with the respect the man got from his family and friends.
If I could shoot this wedding every single weekend I would. Groundhogs day for Emily and Darryl's wedding! Bring it on!
Here are a handful of my favorite moments. Enjoy.
Wedding Vendors
Photography by Brian MacStay and Michelle Davis of Brian MacStay Photography
Wedding Venue – Auberge du Soleil
Brian serves the greater San Francisco Bay Area, the Monterey and Carmel Peninsula, Wine Country including Sonoma County and the Napa Valley, the East Bay,  San Jose, Sacramento, Lake Tahoe and wedding destinations worldwide.